3rd World Day for Grandparents and the Elderly - 23 JULY
The World Day for Grandparents and the Elderly, instituted by the Pope in 2021, will be celebrated on the Sunday closest to the Feast of Saints Joachim and Anne, Grandparents of Jesus. The theme chosen by Pope Francis for this year's celebration is: "His mercy is from age to age" (Luke 1:50). CDM has lined up a series of programmes and activities in July for this special day. Scroll below for more details.
Grandparents & the Elderly World Day Family Walk
When 15 Jul, 6.30am – 10am
Where Chapel (Mass), canteen and leave from foyer

Have fun walking with your grandparents, elderly parents / friends (even on wheelchairs) from Church of Divine Mercy to Pasir Ris Park Mangrove Boardwalk.
Total distance is 3.5 km and will take approximately 40-60 mins. We will begin with morning Mass at 6:30am & breakfast in Church, before heading off. Organised by HAPPY Club in collaboration with Catholic Watchmen.

Activities for Retirees and Elderly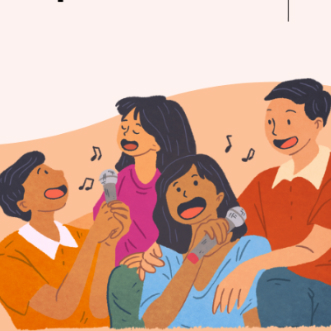 KARAOKE
When Every 1st Thurs from 3 – 5pm
Where St Faustina's Room
BINGO AFTERNOON
When Every 2nd and 4th Thurs from 3 – 5pm
Where Canteen
Healthy Ageing Promotion Programme for You (HAPPY)
HAPPY is a physical exercise programme for senior citizens to improve their mental well-being, memory, functional ability and strength. Participants simultaneously perform cognitive and physical "dual-task" exercises. HAPPY Exercise for elderly/retirees will commence on 7 Feb 2023.
When Every Tuesday, 8.00 am – 9.00 am
Where Church Foyer
Contact Aloysius 9631 4782