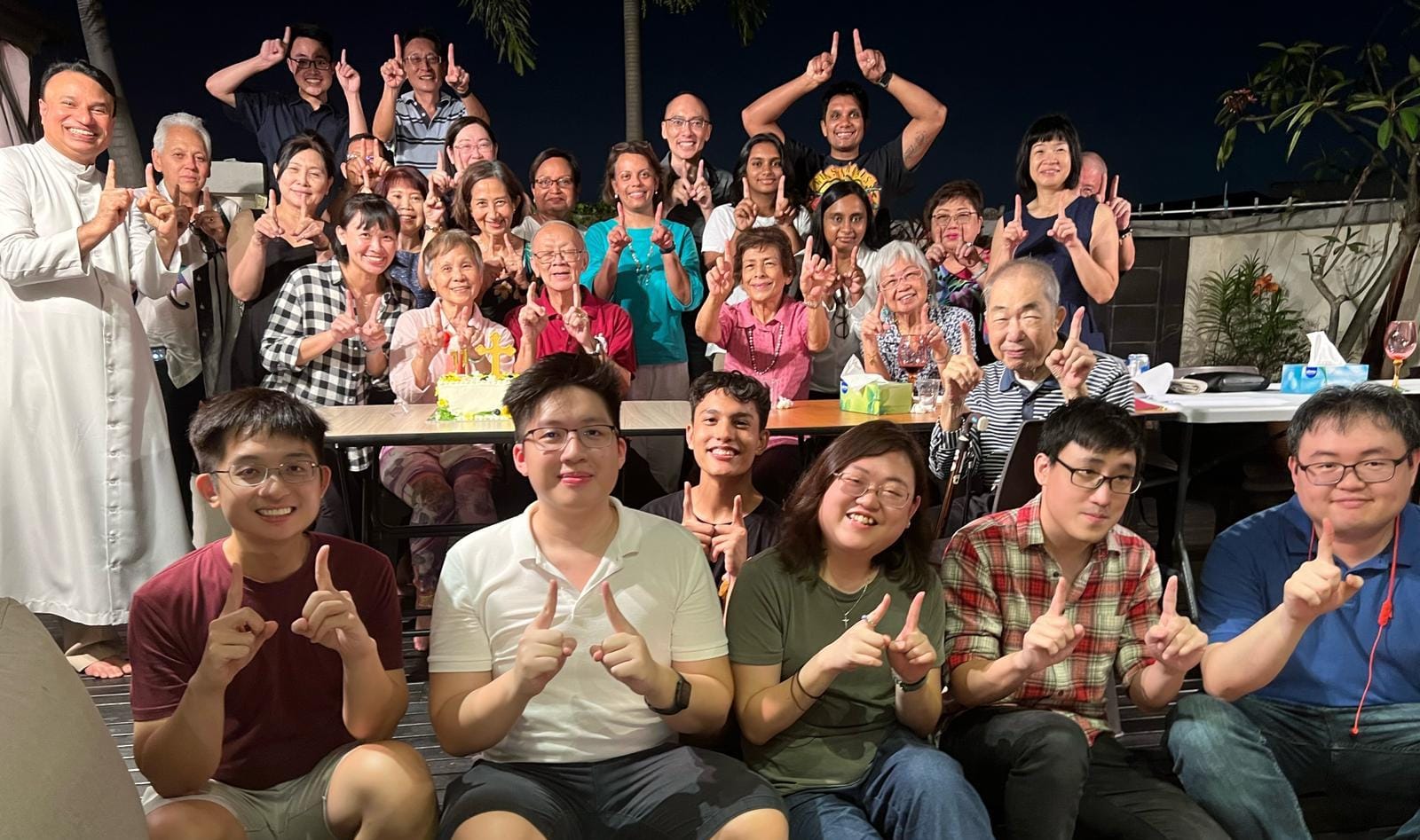 Caption: Edelweiss NCC's 11th year anniversary celebration this year
Imagine what would a parish be without neighbourhood communities?  Everyone would be strangers!  It is because of our neighbourhood communities that we know our neighbours by names. We also know what are their joys, struggles, anxieties, and dreams. 
When someone in the community is celebrating a birthday or anniversary, the whole community rejoices in celebration! Likewise, when one family is grieving over the loss of a loved one, the whole community shares the grief. There are times when someone needs help. Perhaps, we need others to pray for us, or we simply need a word of encouragement. It is said, "We can't help everyone. But everyone can help someone."  
Let us bring back the "kampung spirit" into our parish by building NCCs.
"Community is a beautiful bond that enriches our lives and provides us with love, support, and laughter. It is through our friendships within the community that we learn valuable life lessons and gain wisdom that shapes our faith journey."